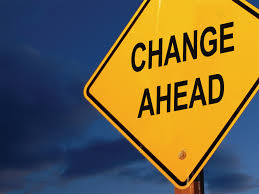 A common transition that not many parents nor kids are prepared for is the transition of moving. Moving to a new city or state is a challenge for both the parents and kids. Often times people only sympathize with the children who are "forced" to move to a new school, find new friends, and join a new sports team or club, but the parents also have to find new friends and adapt to a new community.
If your family needs to move because of a new job, marriage, or whatever else it may be, follow these steps to make your families transition easier.
Kids' Tips
Moving while you're in elementary, middle, or high school can seem like the end of the world, but follow these tips and it will make the transition smoother.
Introduce yourself to the person you sit next to in class
First impressions are extremely important in life, but especially when meeting new people that you will see everyday. If you don't introduce yourself, your peers may think you are rude or think that you don't like them. Avoid this assumption by introducing yourself. This will make you and your peer more comfortable, and a simple "hello, my name is" could turn into a friendship.
Try out for a sports team
Leaving your sports team that you have played with for years is tough; you have to adapt to a new coach and players, but you loved the sport in your hometown so you will love it in your new town too. Just like at home, your teammates will become your family and you will feel like you are fitting in.
Try out for the school play
Getting involved in your school's theatre program will make your new school seem smaller. If your niche at home was theatre, your niche at your new home will be theatre too. Before you know it you will be taking part in post performance celebrations and making friends.
Knock on your neighbor's door
Neighborhood friends are the best of friends. You all hang out in a big group at the park or in someone's lawn, and you are able to hang out whenever you want because you don't have to worry about your parents driving you. Knock on your neighbor's door and introduce yourself to make the most out of living next to kids your age.
Go to events and gatherings that you're invited to
Being the new kid in town is awkward; everyone knows who you are because you're the new kid, but you know none of them. There will always be the person who invites you into their friend group and when they are all hanging out together. It feels comfortable to say no, but you are already out of your comfort zone by living in a new place, and the only way you will make friends is if you hang out with your peers outside of school.
Parent's tips:
Even though you are worried about your child's transition, it is important to focus on your own transition too and feel at home.
Get to know your child's friend's parents
Befriending the parents of your child's friends is a great way to meet friends for yourself. When your child has their friend over at your house, you can invite their parents over too. It will also be useful to coordinate rides.
Meet your neighbors
Neighbors are great to not only befriend, but they are helpful in times of need too. For example, if you are out of town and need your flowers watered, if you forgot to bring your garbage to the curb, or let your dog out, they are always there to lend a friendly hand.
Volunteer at your child's school
By volunteering at your child's school you are able to stay up to date with events that are happening in the best way- by helping planning them. You can also meet their teachers and see where they spend most of their day.
Invite your co-workers over for a house warming party
There are co-workers that you only want to be work friends with, but invite those who you could see yourself becoming better friends with over for a house warming dinner party. This will give you the chance to get to know them in a more personal and casual setting.
Join a gym
Finding people who share a common interest as you is easy to find at the gym. Join a Pilates or yoga class, or a tennis or swim team to mix socially while getting your exercise.
For more help and advice with the transition from elementary school to middle school check out Harvest Time Partner's Face to Face conversation games.
Harvest Time Partners thanks contributing writer Emily Garber for her insights on life's transitions.