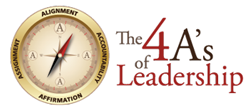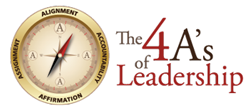 The 4 A's of Leadership® for Business
Despite the most competitive environment in human history, there is one truth we cannot escape;
Leadership is the oxygen for any organization to sustain health and growth in the global marketplace.
The 4 A's of Leadership for business program provides the framework and tools necessary to ensure leaders can build and sustain growth for the business they are fortunate to lead.
Alignment • Assignment • Accountability • Affirmation
Get the FREE report on The 4 A's of Leadership for Business and subscribe to weekly updates from our blog.