Throughout this week, many cars on the highway look like a tryout for the next "mayhem" insurance commercial with suitcases strapped to the roof, bags jammed up against back windows, and pillows propped up against seats as families travel to see relatives and make the long trek back home.
Whether we are returning to the home where we were raised, having others come back home, or visiting the home of close family or friends, there is something special about coming home.
Home represents a permanent mark on our identity.  In addition, as we grow older and hopefully wiser, home brings about the reminder of our most critical responsibility to society; to build and sustain a strong and stable family. Success in the workplace will come and go, our "15 minutes of fame" will come and go, and for most of us, an enduring impact on the global stage of history will be unattainable, but the effort we put forth in the home will always be a part of our legacy.
Home is also the place where we live through the full spectrum of our emotional experience from our greatest highs to our greatest lows. In between those extremes, we can dwell in that most unfortunate place called apathy, where we just "check-out" as the furnace of conflict and disappointment presents an appealing choice to just quietly endure while we emotionally move on to some other source of comfort and acceptance.
Throughout our lives, there will always be moments in time when we return home in some physical or emotional sense.  As an adult, we remember our childhood experiences in the home of our upbringing. As an "empty nester" parent, we remember what the home was like when it was filled with kids.  As a frazzled parent with growing children in the home, we have little time for reflection as we continue to be pounded on the anvil of schedules, to do lists, and the expectations of others. In addition, as a family struggles with the loss of a loved one, we remember the times of togetherness we shared before tragedy struck.
As we continue on our important journey to build and strengthen our character, there are moments like the holiday season where it is helpful to return home with a sense of thankfulness.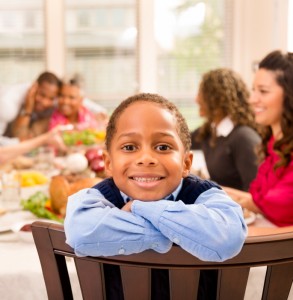 Making the choice to be thankful when we return home, physically and/or emotionally, for the holidays is an important step to build and strengthen our character for a few simple reasons:
(1)    Thankfulness consistently returns numerous positive benefits.  Volumes of research in academia and real-life experience demonstrate that people who are thankful are healthier, both physically and emotionally, have stronger relationships, and inoculate themselves from the negative effects of thinking about what we don't have or harboring resentment or envy tied to what others possess.   Thankfulness keeps us grounded.
(2)    Thankfulness helps overcome the struggles of life.  There is no "perfect" home.  We all have and we all will continue to experience significant family conflict in our homes.  Just like the pain and discomfort associated with a new workout routine will eventually make our bodies stronger, with a sense of thankfulness, we will build our emotional strength to overcome the inevitable next family conflict.  Thankfulness softens the heart and opens a desire to understand instead of judge during conflict in the home.
(3)    Thankfulness helps us reach our full potential and helps those around us reach their full potential.  Do you enjoy hanging around people who gripe and complain?  Being thankful builds encouragement for ourselves and others.  It builds the foundation for all of us to reach our full potential.  Rather than getting sucked into the dark sea of negativity and complaint, being thankful puts our footing on solid ground to build a positive legacy in our home.
We are consistently drawn to come back home not because of where it is, but because of what it represents.  As we remain thankful in our home, not just during the holidays, but throughout the year, we will continue to build and strengthen our character and Character Creates Opportunity® to reach our full potential and help those around us reach their full potential.