In part I of this blog, we highlighted that beyond the basics for survival, we all have a strong need to belong and be accepted.  We discussed the reality of how today's "connected world" can foster isolation instead of genuine connection in the home, the workplace, and the community.  In addition, we provided a few thoughts to help make the gift of connection this holiday season be more meaningful and engaging.
As we continue on this journey to build and strengthen our character, in Part II of this blog, we will touch on two essential steps we can take to further strengthen the gift of connection and be more effective in trying to meet the need of others to feel they belong and are accepted into something bigger than themselves.
In most relationships there is usually healthy tension (at least we all hope it remains healthy) in discussions about important decisions that need to be made.  It is quite rare for complex, important decisions to be so clear cut that we can stand firmly in the "yes" or "no" camp.  The real important decisions are usually complex and have a number of factors that need to be addressed.
Below are just a few examples of important decisions that need to be made:
Money decisions: How much to spend now versus saving for later.  Buy cheap now and replace or buy quality now and keep for longer.
Career decisions: Deciding to take a risk on a new job versus the risk of staying with something you know well that provides for your needs today, but may become obsolete in a few years.
Parenting decisions:  Deciding when to transition from protection to preparation and then preparation into freedom and full release into the world.  Deciding if that timeline changes based on the uniqueness of each child.
Lifestyle: Decisions to move away for new experiences and opportunities or remain close to the familiar community of friends and family.
Complex decisions are not easy to make.
There are few more effective ways we can cement an individual's sense of belonging and feeling accepted than when we trust him/her to make a decision.  After all the debate and discussion has been conducted and the decision is still daunting, we say, "I trust you to make the decision." As a spouse, when we come to appreciate each other's strengths and we communicate (with words, tone, and body language) that we trust him/her with a decision, we communicate belonging and acceptance.  As a parent, when we communicate to a child that we trust him/her with a decision, we communicate belonging and acceptance.  As a leader, when we communicate to an individual that we trust him/her with making the decision on a new product line, a change in strategy, or a hiring decision, we communicate belonging and acceptance.
Communicating trust to an individual through empowering him/her to make a decision is an essential step toward meeting his/her need to feel belonging and acceptance.
We have probably all had the experience of trusting and then disaster struck.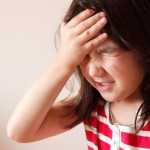 We trusted our spouse and he/she made a mess of things.  I wish the "mess" was just some spilled paint on the carpet, but the reality is that the "mess" many times is much worse and much more painful.  We trusted an adult child for the weekend and then came home to find Animal House – Part II just became a reality show at our home while we were gone.  We trusted a business associate and they destroyed the reputation and finances of the business we poured our heart and soul into.
The reality is that trust can sometimes bring about a great deal of pain.  We can remain bitter.  Unfortunately, bitterness has been proven to result in greater pain and problems for all involved.  In addition, the one who holds onto bitterness usually suffers the most compared to the one who first stumbled and fell short.
On the back side of that painful experience, there is one of the most effective ways that we can rise above and many times, permanently solidify someone's sense of belonging and acceptance.   We can take an action they may never forget.  The additional way to ensure an individual feels a sense of belonging and acceptance is to show redemption towards the individual who squandered our trust.  We build and strengthen our character in a major way when we demonstrate grace through communicating redemption towards the individual and open the door to trust him/her again.
The act of "clearing" one's debt or "saving" someone from the continual pain of a poor choice and communicating our willingness to trust again is probably the greatest challenge we will face in terms of building strong and healthy relationships over the long-term.
How do we respond when those closest to us fall short and break the bond of trust?
Providing redemption from past mistakes, as opposed to remaining bitter, has been shown time and again to build a sense of belonging, connection, and community with those around us.
As we become more intentional on providing the gift of connection during this holiday season, today's blog was meant as a reminder of the two essential steps we can take through trust and redemption to ensure we meet a clear need of those closest to us.
As we make the effort to build stronger connections with those closest to us, we will build and strengthen our character, and Character Creates Opportunity® to contribute to the emotional health and well-bring of those we care about most.
One additional note:  Given the pressures and challenges in our world, we all struggle with extending trust and redemption from time to time.  When I have found myself in that spot, it has been helpful to reflect back on the individuals and experiences who have extended trust to me and demonstrated a redemptive spirit when I certainly did not deserve it.  This reflection often helps motivate me to move towards trust and redemption to others.  I am pretty confident that if each of us inventoried our lives, we would find others who trusted us and then redeemed us after we fell short.