There is truth in the old adage, "the fortune is in the follow up."
It does not matter whether we are talking about closing a sale, strengthening an important relationship, sticking with an exercise routine, or building a strong community, it is in the follow up where we find the fortune.
We have probably all had the experience of a rush of motivation and positive energy after a great initial encounter:
A great first meeting with a potential new client
A motivating speech by a political figure or business leader
A weekend retreat focused on strengthening a close relationship
An "altar call" moment in our faith journey
An infomercial product we purchased for healthy eating and exercise
The reality is that when that initial motivation fades, instead of reaping a fortune in the follow up, we go bankrupt due to lack of follow up.
As we continue to build and strengthen our character, the principle of remaining committed in the follow up will create opportunity for us to reach our full potential.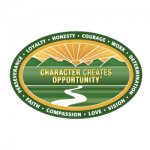 If we all do an honest self-assessment across important endeavors in our lives, I am sure we can find a few teachable moments where we failed to build a fortune due to lack of follow-up.  I can recall failing to follow up on a few specific customer commitments and areas of service outside the home.  In addition, the real painful shortfalls are those that have occurred closer to home.  Perhaps some of you can also relate to a few times where you missed the fortune because of a lack of follow up.
Here are just a few thoughts on building a fortune:
Accept the reality that having a meaningful impact on any endeavor in life is contained in the follow up, not in the start.
Any follow up is better than no follow up. Taking smaller steps at a slower pace will still produce a meaningful impact.
Unfortunately, we will all still have a few experiences in the future where we will miss out on a fortune due to lack of follow up. We should not be dismayed.  We should acknowledge the shortfall and just keep climbing back in the ring to try again.
Given the reality of #3 above, we should demonstrate some mercy on those closest to us when they fail to follow up as I am sure we would appreciate the same treatment when we inevitably fall short sometime down the road.
When we consistently follow up after a motivating initial encounter, we will build and strengthen our character and Character Creates Opportunity® to build a fortune in our relationships, our businesses, and our communities.