David Esposito, Managing Partner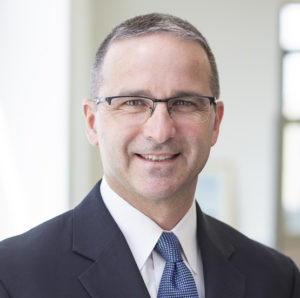 David is a combat veteran, business executive, husband, father, and creator of character-building resources that help individuals, families, and businesses reach their full potential in an uncertain world.
After launching his business career as a sales representative, David quickly rose through the ranks of corporate America, advancing to the position of President and Chief Executive Officer of several innovative medical diagnostics companies that have made significant contributions in the areas of allergic disease and the early detection of cancer.
David's character and leadership skills were cultivated at West Point and through leadership assignments in the US Army Infantry. As an airborne ranger infantry officer, David led a rifle platoon of 39 men with the 101st Airborne Division through several combat operations in the Gulf War. He was recognized with a Bronze Star for combat operations in February 1991.
David and his wife Tracy develop programs and resources designed to strengthen the character of individuals and build and sustain healthy relationships. This includes Character Creates Opportunity®, an initiative that was specifically designed to improve the character development of children, adolescents, and adults.
Tracy and David have established and sponsor the Harvest Time Partners Foundation, a charitable organization that supports children and young adults in the pursuit of character-building opportunities worldwide. The Foundation supports a wide range of initiatives from college scholarships to community service projects, as well as international efforts to reduce the suffering of children and young adults.
David balances a fast-paced work schedule with his family of six. He enjoys spending time with his family, the great outdoors, and doing charitable work. David holds an MBA from Syracuse University and a bachelor's degree in civil engineering from West Point. He has appeared on CBS, NPR, and PBS and has been featured by many other news outlets.
David also provides executive leadership support and top talent mentoring for businesses looking to build and strengthen their leaders. For information on corporate advisory services and executive leadership development programs CLICK HERE.
Contact David by submitting a message here.