About Our Founder, David A. Esposito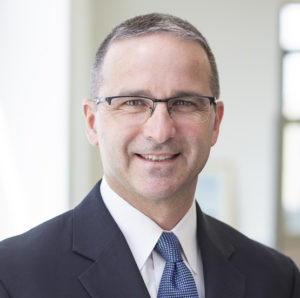 David is a seasoned healthcare executive and combat veteran who has built and scaled multiple healthcare companies that resulted in successful exits to strategic buyers.  
After launching his business career as a sales representative, David quickly rose through the ranks of corporate America, advancing to the position of President and Chief Executive Officer of several innovative healthcare companies that have made significant contributions in areas such as the early detection of cancer and allergic disease. In addition to having led several successful healthcare ventures, David has had a few very painful failures in the entrepreneurial world of healthcare and has the scars to prove it. David continues to be active in the healthcare marketplace as a strategic advisor to leadership teams building companies to lead the next wave of innovation in healthcare.
David's character and leadership skills were cultivated at West Point and through leadership assignments in the US Army Infantry. As a young infantry officer, David led a rifle platoon of 38 men with the 101st Airborne Division through several combat operations in the Gulf War. He was recognized with a Bronze Star for combat operations in February 1991.
David understands the leadership journey of senior executives in large multi-national companies and the entrepreneurial world of starting innovative companies as he has a unique perspective of having worked in both environments throughout his career. David shares his insights in various settings to support leaders working to build great companies for the long-term.
David holds an MBA from Syracuse University and a bachelor's degree in civil engineering from the United States Military Academy at West Point. He has appeared on CBS, NPR, and PBS and has been featured by many other news outlets.
David provides custom support to senior executives to improve their leadership effectiveness.
Contact David by submitting a message here.