We rarely ever get the full story.  In our world of sound bites, summaries, and brief encounters, it is tough to fully grasp and appreciate the entire scope of someone's experience.  As we navigate our way through life, this repeated exposure to the short story, often simplifying an experience as a success or failure, paints an unrealistic view of life's journey.  The short story also creates a strong temptation to guide our thoughts by comparing ourselves to others. The result of this comparison mindset is that we encounter a series of emotional ups and downs as we compare ourselves to others and we risk falling short of our full potential.
As we continue on our journey to build and strengthen our character, we need to set a more effective pace to reach our full potential.
Steve "Pre" Prefontaine was one of the greatest middle and long-distance runners in history.  "Pre" once held the American record in seven different events from the 2,000 meters to the 10,000 meters.  Running for the University of Oregon in the early 1970s, he set numerous national records.  He had some great quotes about life and running.  One of his most memorable was describing his strategy to run a sub-4 minute mile.  He simply said, "You need to run the 1st lap under 1 minute, the 2nd lap under 1 minute, the 3rd lap under 1 minute, and the 4th lap under 1 minute."
Steve Prefontaine set his own pace.
"Pre" was focused on giving his very best.  "To give anything less than your best, is to sacrifice the gift." He was not focused on comparisons to others.  He set his own goals and set his own pace.  Steve Prefontaine's life ended tragically in a car accident at 24 years old, but his legacy lives on in so many aspiring runners around the world.
Our world continues to move at an accelerated pace of change and challenge.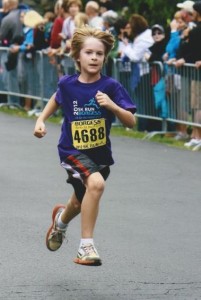 As we set out to build and strengthen our character in order to reach our full potential, there is tremendous value in setting our own pace through life's journey and avoiding the comparison mindset.  Below are just a few thoughts on the benefits of setting our own pace:
Responsibility: Setting our own pace best positions us to take responsibility for our own decisions.  It is an effective way to avoid playing the blame game and minimizes the chance we may say, "Well, everyone else was doing it" or "Everyone else seems to give up when times get tough, so I thought it was ok." Setting our own pace helps us to accept responsibility for our choices.
Intention: Life is too complicated for us to naively think we can reach our full potential by just "winging it." Acting with intention to set our own pace, minimizes the potential disaster associated with just "winging it."
Focus: Setting our own pace maintains the power and promise of focus. Just like the ox pulling a plow, we continue to plod along toward our goals.  We become less distracted by the changing scenes and opinions around us and we channel our strength around making progress down our path.
Embracing the Gift.  We are all unique.  Whether it is our DNA signature, the way we were raised, or the life we are experiencing today, we are unique.  Our uniqueness enhances our ability to have a real impact.  Setting our own pace enables us to embrace the gift of our own uniqueness.
Setting our own pace by principles like courage, vision, perseverance, and sacrifice will build and strengthen our character and Character Creates Opportunity® for us to set our own pace and have a unique, positive impact on those around us.